The IEJ is a Progressive Economics
Think Tank based in South Africa.
We provide rigorous economic analysis designed to arm policy-makers and the public with progressive policy options to combat the scourge of poverty, underdevelopment, and inequality in South Africa, the region and the continent.
This year at the REFA Festival, we will be screening the short film Schools Shut Down, along with a Q&A session with the film director, Kastarine Kgola. Schools Shut Down is an intimate look at how one student in Orange Farm,...
The Rethinking Economics for Africa (REFA) Festival is almost here! Keynote speakers at the Opening Plenary which takes place on 31 August 2021 at 4.00 pm (SAT) are Prof. Steve Keen, Dr. Sheetal Chhabria, Lebogang Mulaisi, and Prof....
The BJC acknowledges that the budget and budget processes are critical to the advancement and protection of human rights. Civil society has noted with increasing concern the continued steps by National Treasury and the South African...
In the second webinar in a series of conversations by the IEJ and Maverick Citizen, we debate the UNCTAD 2020 Trade and Development Report (TDR) from a South African perspective.  Read the UNCTAD presentation here Read the report here...
The Institute for Economic Justice (IEJ), Center for Economic and Social Rights (CESR) and SECTION27 have partnered in organising this webinar – Defining a new economics: What role for human rights? As the response to the...
This Mail & Guardian webinar was sponsored by the Democracy Development Program (DDP). Speakers included Aubrey Mashiqi, independent political analyst; Busi Sibeko, economist and researcher at the Institute for Economic Justice...
Rethinking Economics for Africa (REFA) organises an annual event called the REFA Festival. This year, the REFA Festival's theme was "practical action towards a pluralist economics curriculum". The Festival has also come at a...
The debate is raging here and internationally around the Covid-19 economic moment – how to confront deep fault lines in societies and reset our economy. To help think through these issues, and to ensure that economics delivers social...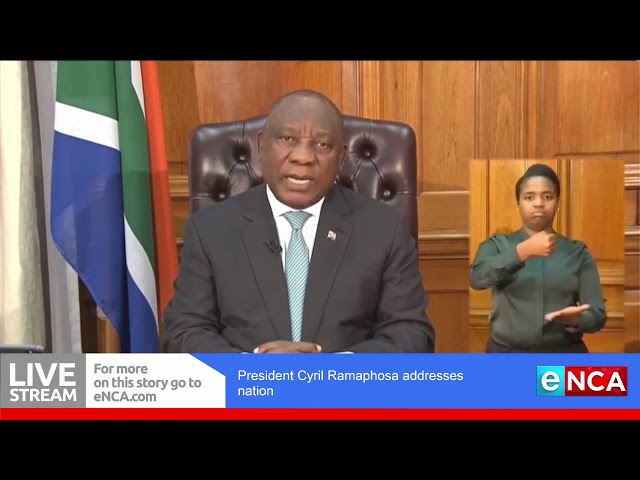 On 21 April 2020, President Ramaphosa announced a R500 billion COVID-19 rescue package to protect the jobs and wages of workers, support businesses, and provide greater social assistance....
President Cyril Ramaphosa has reintroduced the R350 special relief distress grant. The grant, which ended in April 2021, has supported as many as 6.5 million recipients since May last year. News24 spoke to experts about whether the...
The IEJ's core objective is to provide policymakers and progressive social forces in South Africa with access to rigorous economic analysis, and well thought through policy options, as a basis for advancing systemic change.
By acting as a research and policy hub, the IEJ builds links between the research community and the labour movement, progressive civil society and activist organisations, and elements within the state and business. Our research agenda is developed in an ongoing collaboration with these social partners, and the project outputs are made accessible and appropriate for policy work. In South Africa, such an organic relationship between an economics research institute and organisations with a mass constituency is unique.
Our projects aim to advance social justice, promote equitable economic development that realises socio-economic rights, and ensure a thriving, democratic, environmentally sustainable, and inclusive economy that places the needs of the majority at the centre.
COVID-19
The COVID-19 pandemic has delivered a massive blow to the global economy and is plunging South Africa's economy deeper into recession.
Budget Justice, Tax Justice and Alternatives to Austerity
 Contributing to an anti-austerity politics and just tax system, in South Africa and the continent.
Challenging Economic Orthodoxies in Africa
Contributing to a vision and concrete proposals for inclusive economies on the continent.
Climate Justice
Transforming our economy to address the climate emergency while ensuring a just transition which protects workers and communities.
Decent Minimum Wages in South Africa and the Region
Working towards fair, just and liveable wages in South Africa and across the continent.
Economics and Human Rights
Advocating for a human rights based approach for a just economy which serves the interests of the general public.
Feminist Economics
Training economists in the subdiscipline of feminist economics.
Finance for Development
Exploring the role and limits of private sector involvement in meeting infrastructural needs in South Africa and Africa and the role of state-owned enterprises.
Macroeconomic Policy for Development and Employment
Research supporting the labour movement to table macroeconomic policy alternatives, and research for the ILO on pro-employment macroeconomic policies in Africa.
Rethinking Economics
Supporting a movement for a more relevant and inclusive economics discourse; promoting curriculum reform; promoting economic literacy and engagement with alternatives.